Tesseract always stayed behind Dr.Yamamoto who consumed a lot of energy.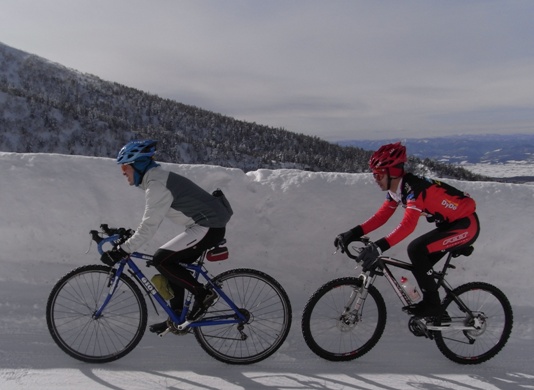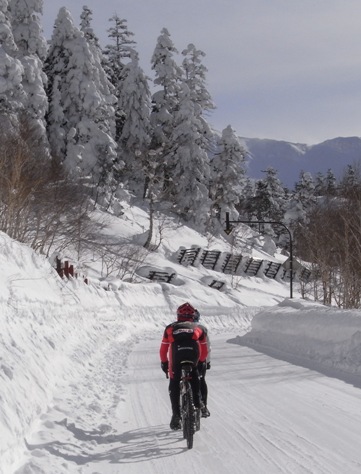 Tesseract who had rested behind Dr.Yamamoto's wheel won the climb cowardly riding on his own just only last 4 hecto metres.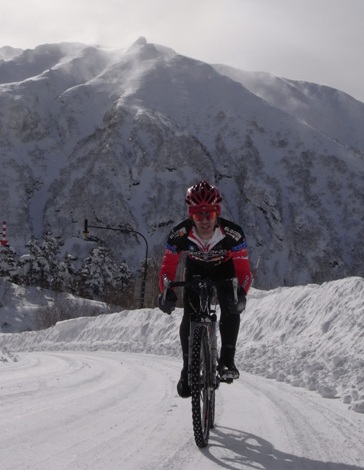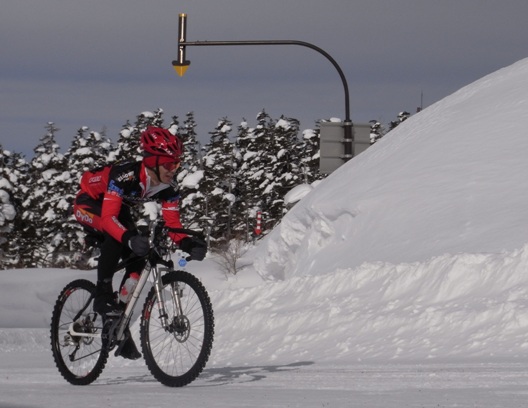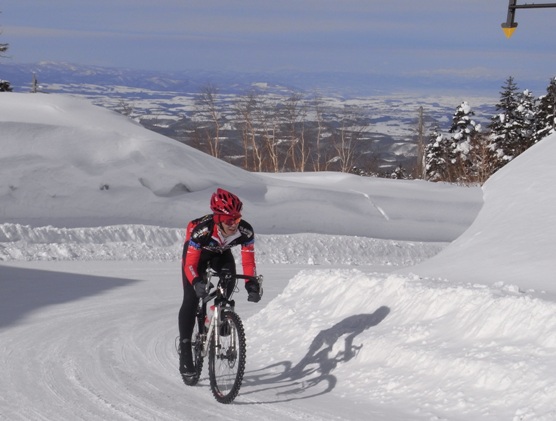 The veritable winner of this climb: Dr.Yamamoto arrived to the summit 33 seconds later.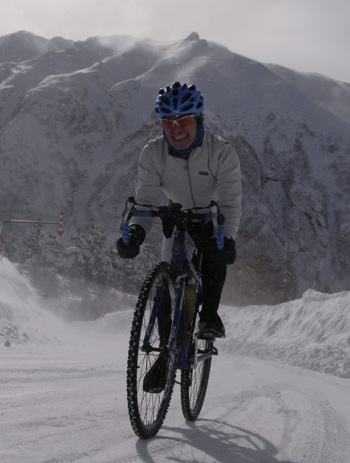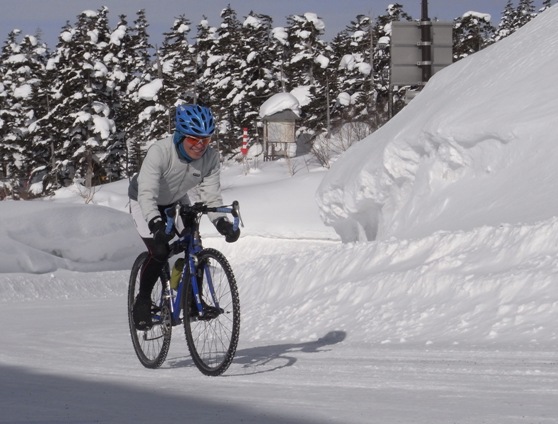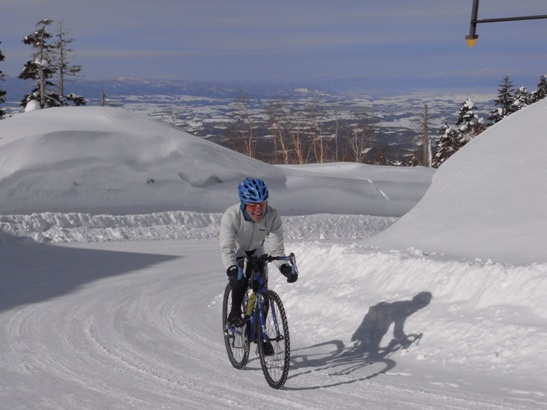 The climbing of Dr.Yamamoto was very fast. So Dr.K was left behind. He arrived to the summit 9 minutes 50 seconds later.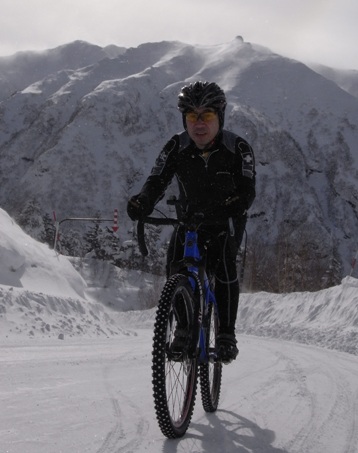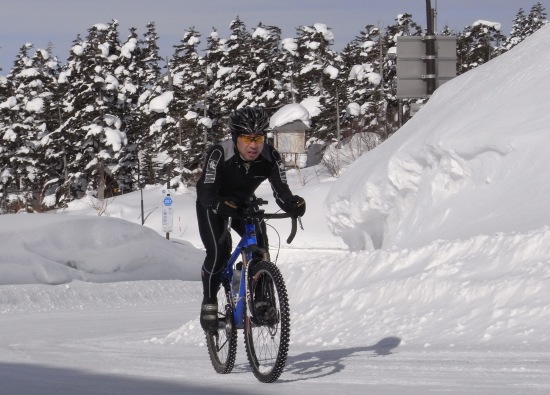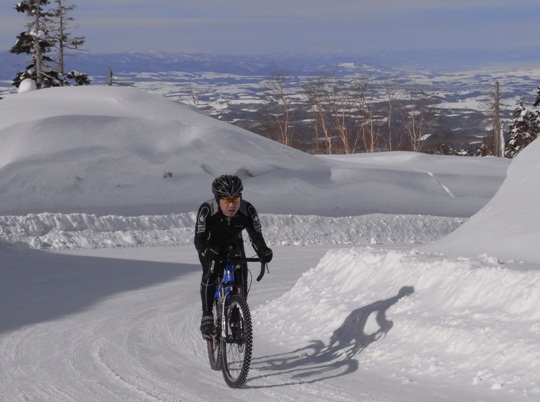 Tesseract won the descent.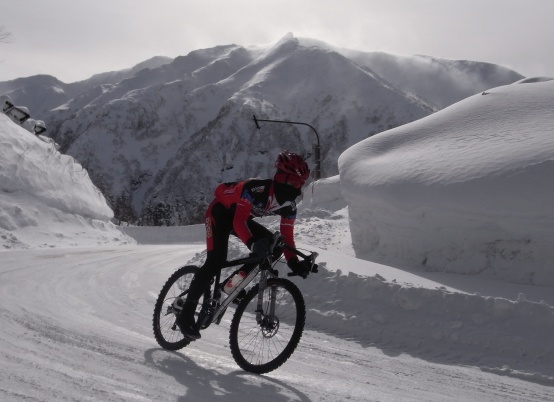 Dr.K arrived to the foot 41 seconds later.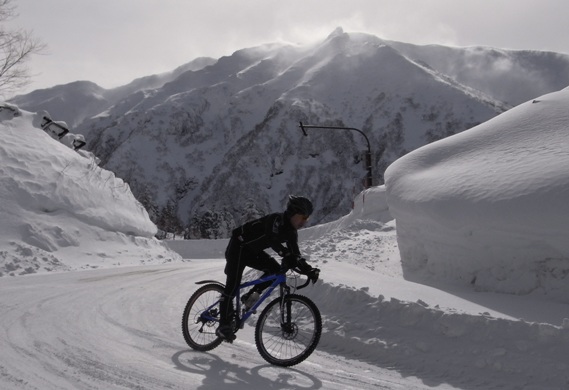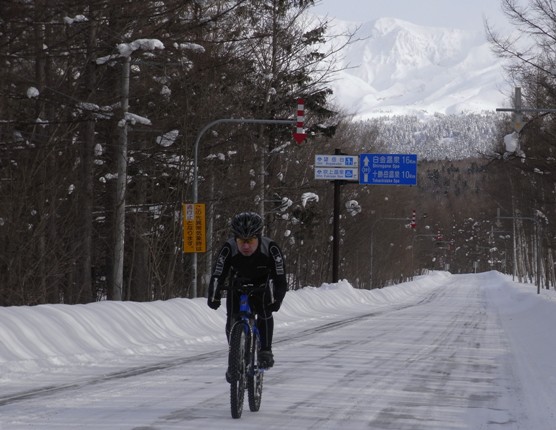 Dr.Yamamoto arrived 1 minute 3 seconds later in spite of his studded tires which aren't suitable for descent.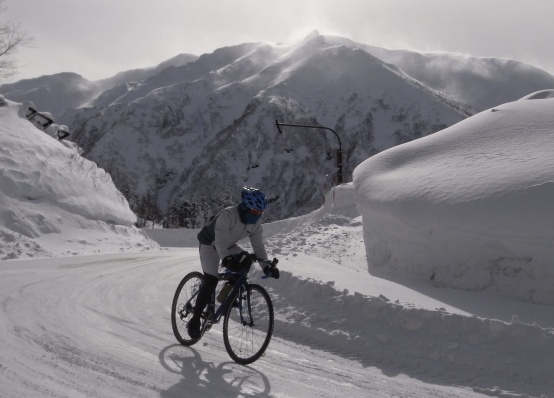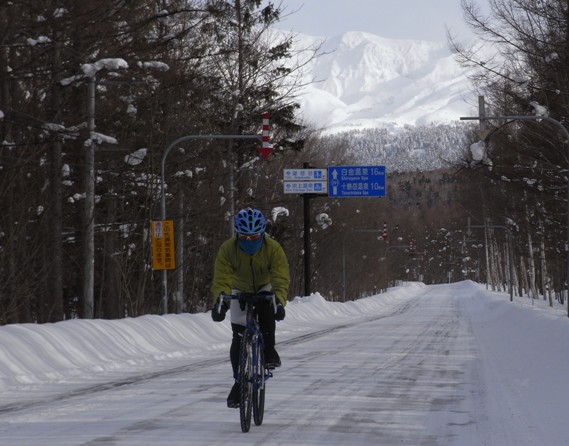 Photos of the day